How to add or delete Safe Spots
This is an step by step tutorial on how to add or delete locations in Safe Spot app.
1.- First of all you need to be connected to a wi-fi spot in order to add it as a safe spot.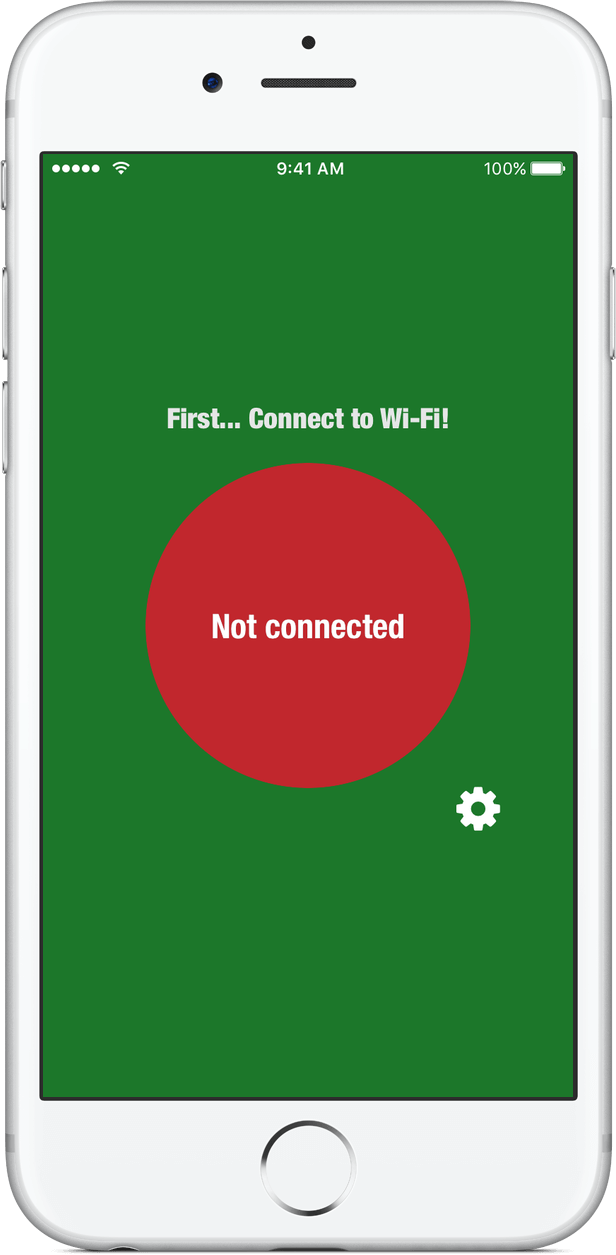 2.- Once connected to a Wi-Fi spot, tap the cog-wheel button (settings button) at the right-bottom.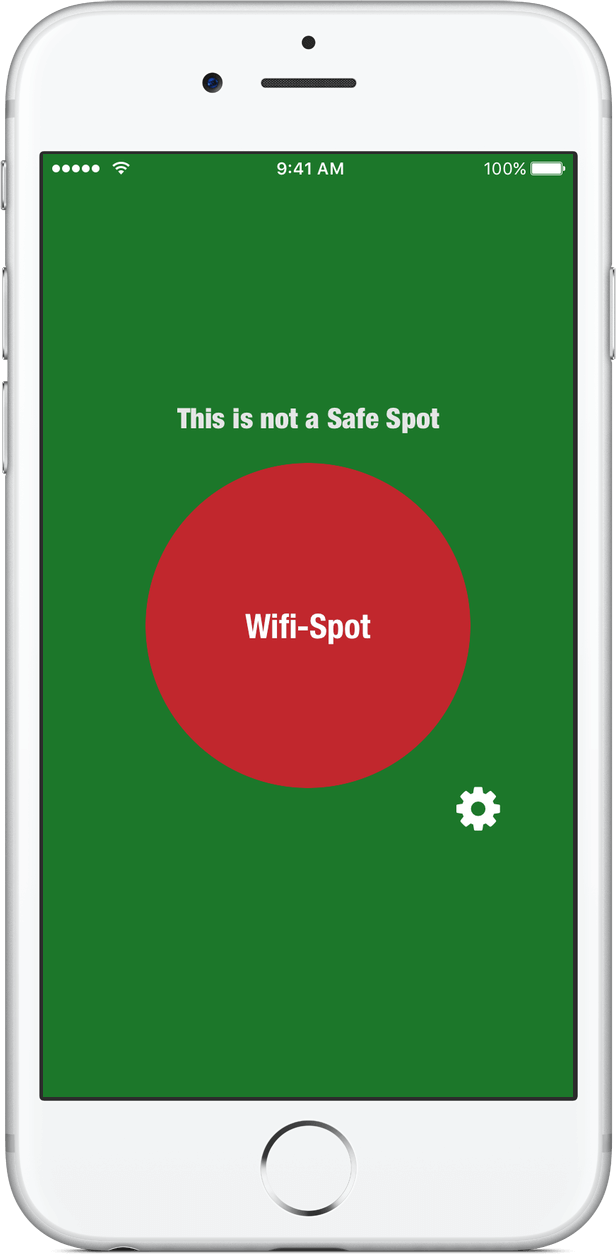 3.- After that your will be prompted for the password in order to gain access to the app settings.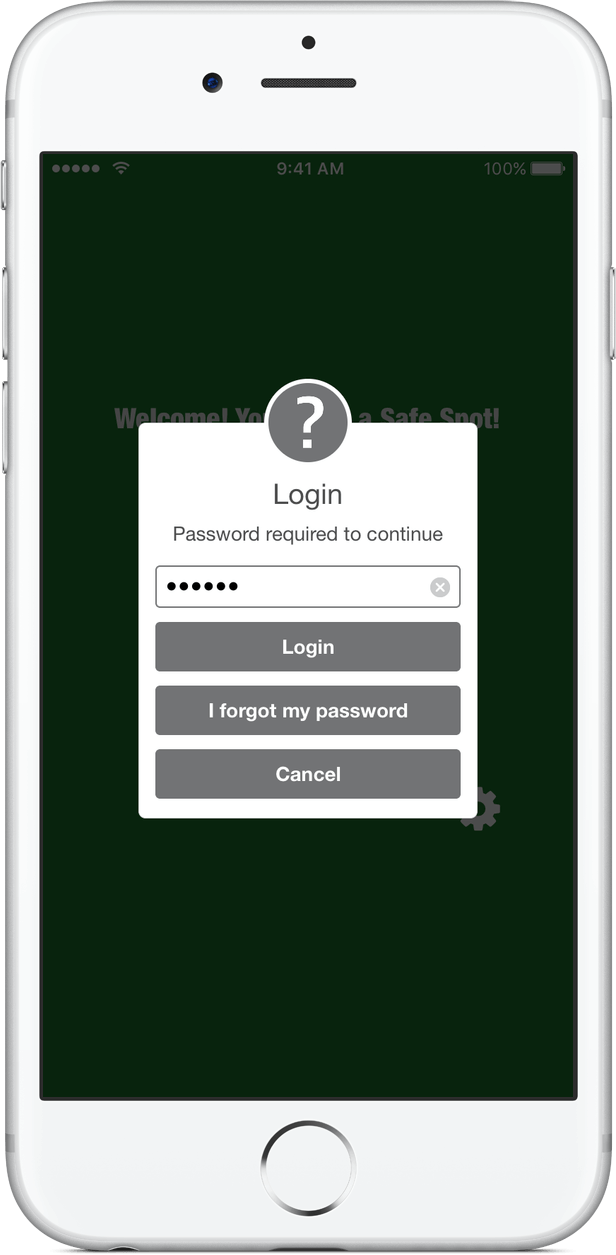 4.- Once in the settings screen, the button "Add or delete Safe Spots" will send you to the bookmarked locations screen.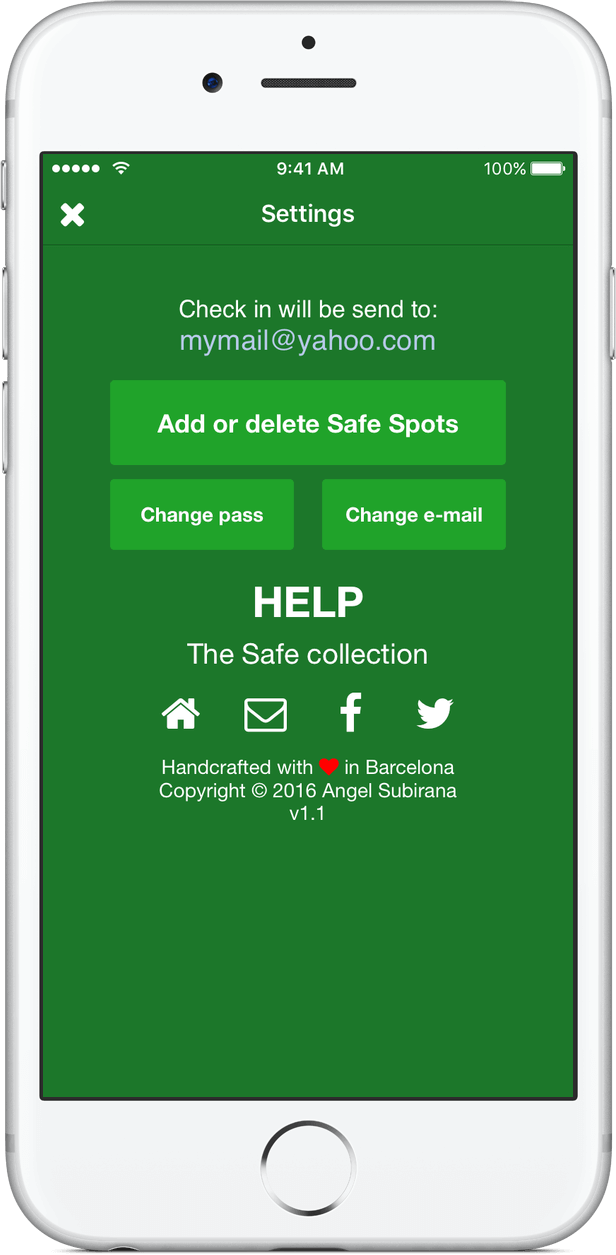 5.- Now you are ready to add a new Safe Spot by using the "+" button or delete an existing one by pushing the "-" button next to the current ones.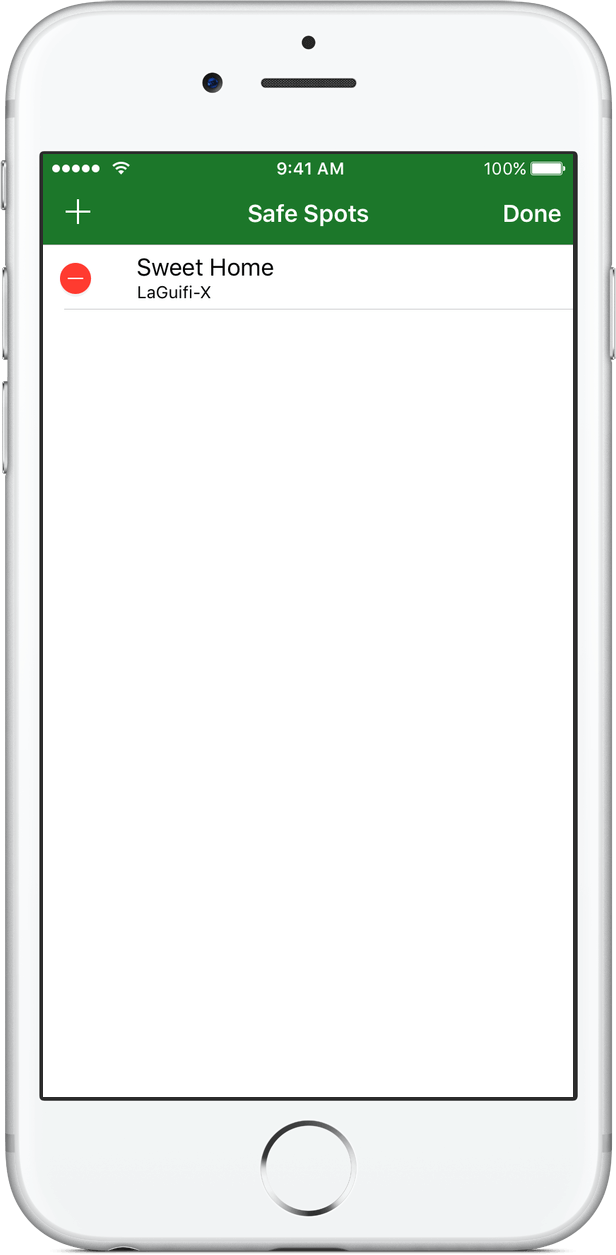 5.- If you choose to add a new one, you will be prompted for an alias name for that location. Once accepted, it will appear in the list of bookmarks.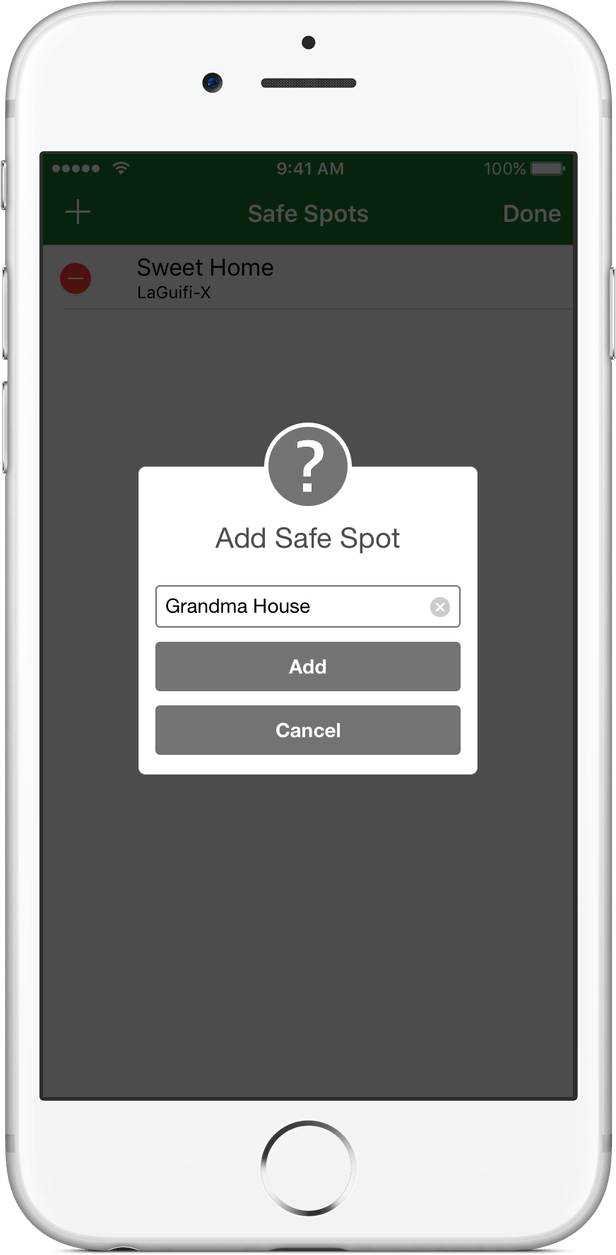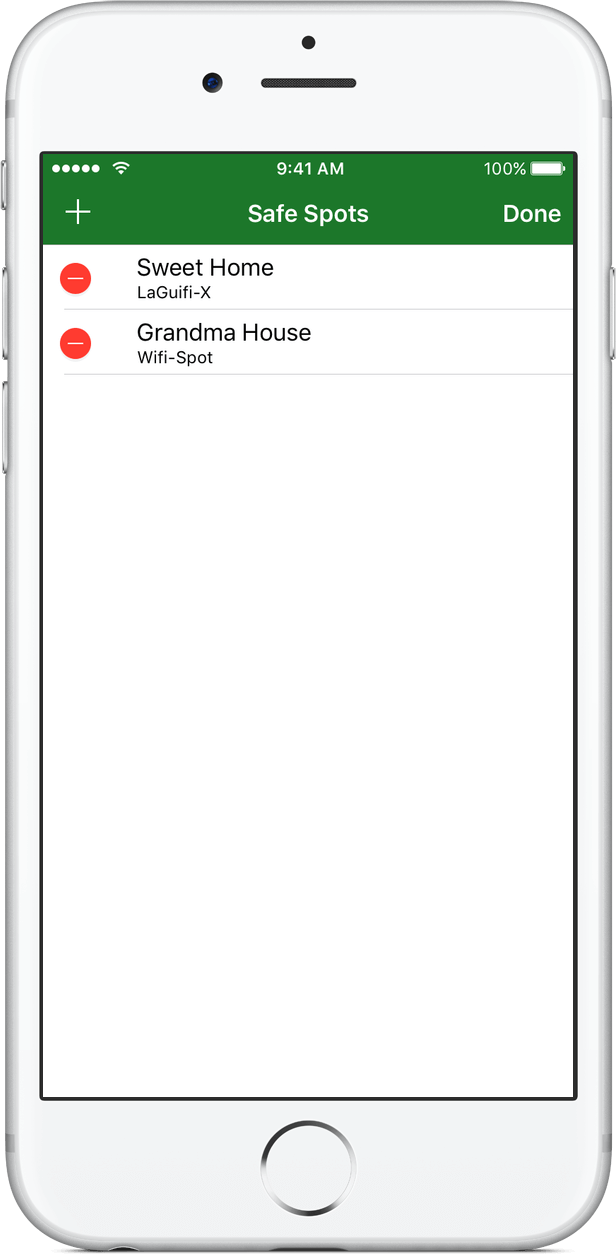 6.- Now, if you push the "Done" button it will leave the editing mode and the just added location will become a Safe Spot! Enjoy!